Viola/Cello partial score for Rock of Ages
(low quality image for dial-up connections)
Save the image below to your computer (Mac: drag the image to your desktop, PC: right-click and hold to save to computer); you will get the full-sized partial page.
Print two copies, cut along the border, and insert into the viola and cello parts aligned with the bottom of page 9.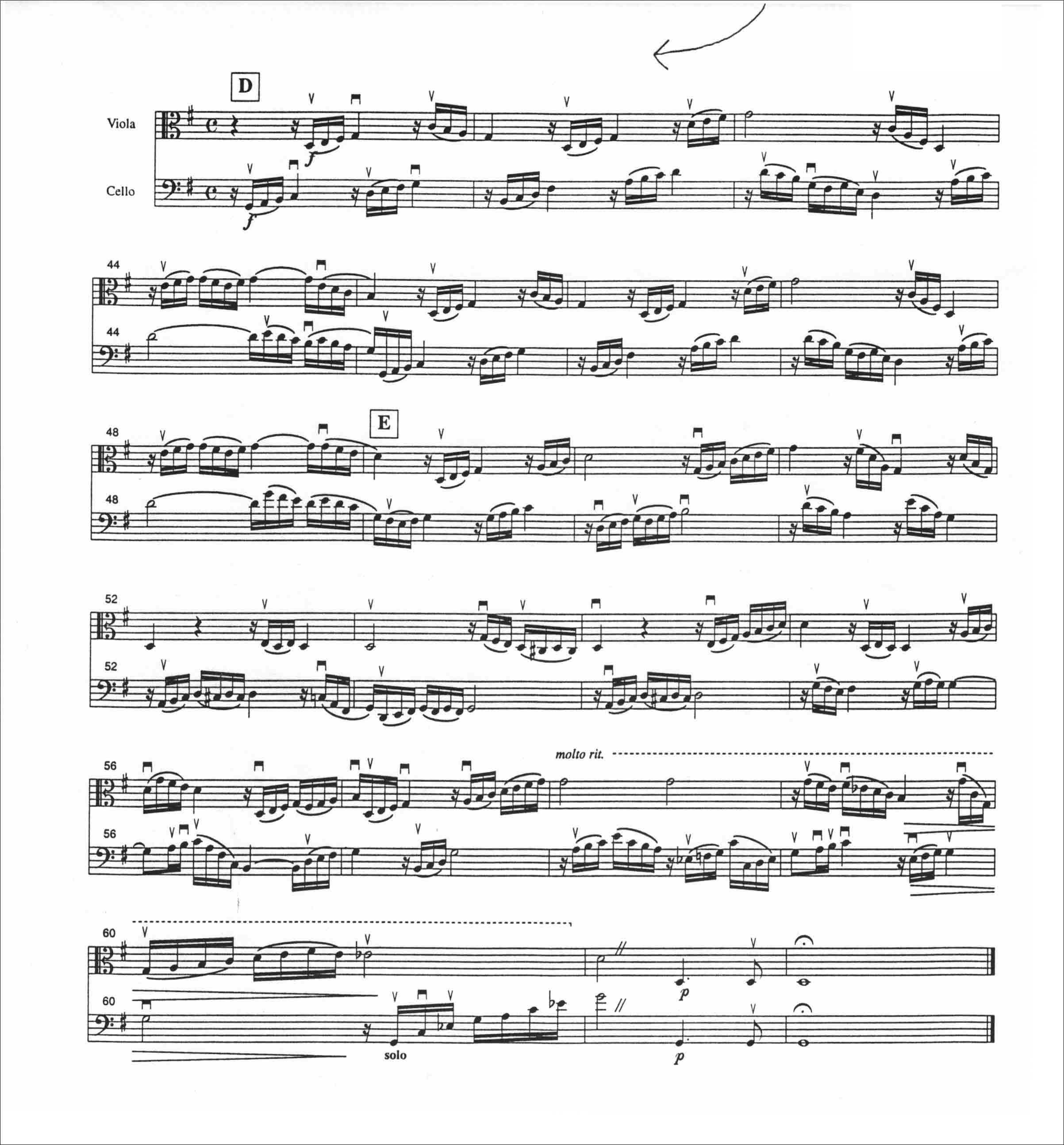 Dial-up (324 KB)
Back to Jewish Folksong Suite for String Quartet
If you encounter any trouble with this website, please e-mail me.